Apply Today!
Brought to you by Attorney Richard Weaver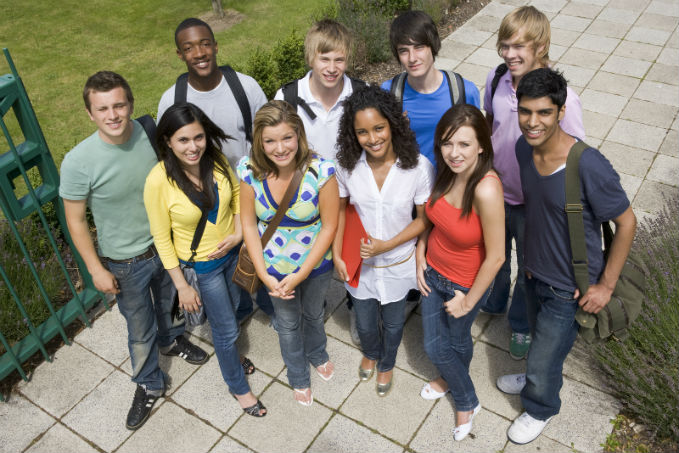 Richard Weaver has been serving the Dallas-Fort Worth community for well over 25 years. Countless lives have been revived as a result of our efforts and sincere devotion to every case. We pride ourselves in unique, personalized counsel. Richard Weaver has offered thousands of hours of his own time to community service and established his firm on the same foundation on which he stands, one of integrity, compassion, and efficiency. With interest in the well-being of the community at the core of our firm, we are pleased to announce the first annual Richard Weaver Scholarship. We support our students' passion and drive for success and are excited to help propel their ambitions forward.
No Fee to Apply!
Eligibility Requirements
All applicants that meet the following criteria are welcome to apply to this 2016 scholarship Award Competition:
Must be a U.S. citizen or permanent legal resident of the United States
Must be currently enrolled as a part-time or full-time undergraduate or graduate student
Cannot have earned in excess of $35,000 in 2015
Have an active Facebook page
Have an active e-mail address
Topic
Creatively Minimizing College Expenses
Describe unique approaches students can take to help fund their education and graduate with the lowest amount of loan debt possible, or no debt at all! Is there anything that you tried and is working? Is there anything that you tried that didn't work? Sometimes we learn the most from the things that didn't go quite as planned. Share your insight on mastering the journey of paying for college expenses.
Submission Types
Essay – PDF or Word document (.pdf, .doc, .docx)
Must be typewritten, double-spaced, 12-point font and range from 1,000 – 2,000 words.
Video (.mp4 or .avi or .flx or .wmv or .mov)
Create a 3 to 10-minute video addressing the given topic. Send video files to the provided e-mail address, along with a link to access the video online. Videos can be uploaded via YouTube, Vimeo, Dropbox, or another provider of your choosing. Video must contain the applicant's full name in the video title or file name. The applicant's name and the college he/she attends should also be included in the video, verbally or with text.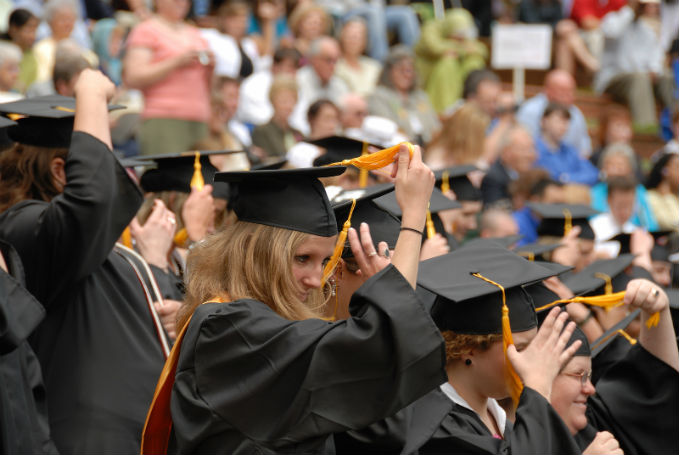 Instructions
Read the eligibility requirements to see if you, a friend or loved one qualifies
Select a submission type
Prepare your submission
Follow the guidelines for submission
Submit your entry
Share news of your submission on Facebook
Monitor your e-mail near the end of the competition

E-mail application entries to: richardweaverscholarship@yahoo.com then add richardweaverscholarship@yahoo.com to your safe recipient list within your e-mail provider to ensure you are able to receive notification if you are selected as a winner. With your submission, include your full name, age, phone number, city and state of residence and Facebook url. Submissions cannot be the property or contain the property of others and cannot contain explicit content. Each submission will be judged on an individual basis.
Winner Selection
The 2016 Richard Weaver Scholarship winner will be selected one week following the participation deadline. The winner will be contacted via e-mail with instructions for receiving acknowledgement and the scholarship award funds.
Winner Acknowledgement
The scholarship winner's submission, 500-word bio, Facebook link, e-mail address and photo will be featured on our website for one full year! Google is the new background check. Employers will be impressed at your recognition on our website. Additionally, everyone that views our website will also view you and your accomplishments. Our website receives traffic from individuals of all walks of life. Whatever your area of interest, a professional in a relative field is likely to take note of your success. Not to mention, it'll give your family one more thing to be proud of!
Participation Deadline
Submissions will be accepted between April 29th, 2016 and August 01, 2016 at 12:00AM EST.
Additional Information
If you have further questions not addressed in the Commonly Asked Questions section below or would like to receive more information about this scholarship opportunity, send an e-mail to:richardweaverscholarship@yahoo.com using the subject line: "Weaver Injury Law Firm Scholarship Inquiry".
E-mail only please. We're happy to help and answer your questions and will respond to all e-mailed inquiries promptly. We look forward to your submission!
Commonly Asked Questions:
If I win, how will I receive the scholarship?
Certified U.S. mail.
Can I submit more than one entry?
No. Only one entry per person will be accepted.
Will my video be judged negatively if it is not 10 minutes long?
No. Videos need only meet the minimum requirement of 3 minutes. If you are able to convey your response to the topic in 3 minutes, that is acceptable and it will be judged only according to the content.
Do I need to cite the sources I used for my essay?
No. Essays are not required to include a works cited or references page, however, a plagiarism audit will be conducted. Only original works will be accepted.
It is a general rule of thumb when conducting research to keep track of sources found and used. However, as part of applying for the scholarship, we do not require each submission be accompanied by a works cited page but, we do require each applicant keep and maintain an accurate record of sources used.
What if I want to revise and re-submit my entry?
If you submit your essay early and later want to revise it and re-submit, you may do so as along as it before the deadline, August 01, 2016 at 12:00AM EST. Or, if you accidentally send an older draft of your essay and realize it later, you also may re-submit before the deadline. 1 resubmission maximum.
What if I don't have an e-mail address?
If you do not have an e-mail address, there are free services available to you i.e. Yahoo and Gmail.
What if I don't have a Facebook account?
If you are not currently active on Facebook, there is a good possibility you have time between now and the deadline to create a Facebook account and explore. This will be a great excuse to start connecting with friends, loved ones, and people at your school, job, or other network. The main requirements to create a Facebook account are an e-mail address and a picture of yourself. You'll need to have a picture of yourself anyway for when your entry is announced as this year's winner!
If you have any additional questions, e-mail them to: richardweaverscholarship@yahoo.com with the subject "2016 Richard Weaver Scholarship Inquiry".