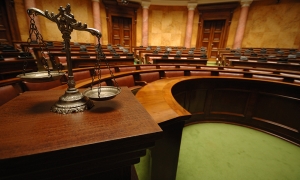 In Dallas, you are not alone if are you sinking into debt and searching for answers. However, the answers are right here. For almost thirty years, Richard Weaver has represented and advised families, homeowners, and consumers struggling with debt in the downtown Dallas community. We provide complete bankruptcy services, alternatives to bankruptcy, and debt relief counseling. We can talk directly to creditors and seek a debt settlement agreement on your behalf, or we can explain the bankruptcy laws and guide you through the Texas bankruptcy process. Call (214) 556-3900 without delay to arrange a meeting with experienced downtown Dallas bankruptcy attorney Richard Weaver.
TWO TYPES OF PERSONAL BANKRUPTCY
If you have mortgage or car payments, medical or credit card bills, or other obligations that are delinquent and piling up fast, you may qualify for a Chapter 7 bankruptcy, which discharges those kinds of debts – "unsecured" debts. If you are not eligible for Chapter 7, which requires you to pass a means test, a Chapter 13 bankruptcy restructures your debts and debt payments so that your debts can be paid in a way and on a schedule that you can manage. An experienced downtown Dallas debt lawyer can provide bankruptcy advice, help you file a bankruptcy petition, and even help you with suggestions about reestablishing credit after bankruptcy.
YOU HAVE NOTHING TO FEAR
Bankruptcy is nothing to fear. It is your right, and it's the responsible action to take when you have no alternatives. You won't lose everything or become destitute or homeless, and in just several years, you will have the opportunity to rebuild your credit and regain full financial independence. If you need to stop a foreclosure, stop creditor harassment, or if you simply need more information about debt relief solutions, call (214) 556-3900 as quickly as possible, and arrange to meet with experienced downtown Dallas bankruptcy attorney Richard Weaver.