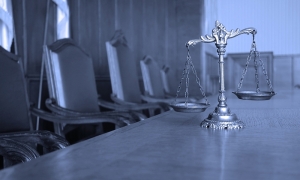 Are you overwhelmed with debt because of a divorce, the loss of a job, or a serious injury? In the Irving area, if you are having trouble with mortgage and car payments, or if you have compiled medical or credit card debt that you cannot pay – or all of the above – arrange at once to speak with experienced Irving bankruptcy attorney Richard Weaver. For nearly three decades, we have helped hard-working Texans in Irving and throughout the state obtain the debt relief – and the protection from creditors – that consumers need. Bankruptcy isn't right for everyone who's in debt, but filing for bankruptcy may be precisely the new beginning you need.
THE PROS AND CONS
No one really "wants" to declare bankruptcy, but sometimes declaring bankruptcy can't be avoided. Whether a life circumstance like a divorce or a job termination has put you in debt, or whether you've just developed some bad spending habits, Texas bankruptcy laws were designed to help you resolve your debt problems and get a brand new financial start. When you file for bankruptcy, you'll get the immediate relief you need, and you'll be able to discharge or reorganize debts, stop creditor harassment, and get back on the path to financial health and freedom. Bankruptcies aren't the right solution for every debt problem, so discuss your debt situation with an experienced bankruptcy attorney first.
LEARN HOW TO GET STARTED
For nearly thirty years, Richard Weaver has represented the interests of consumers in Irving and across the state of Texas. We can answer your questions and address your concerns about Texas bankruptcy law, about the bankruptcy process, and about reestablishing your credit after bankruptcy. We can also explain the legal alternatives to bankruptcy. To learn more about resolving your debt issues and getting a clean financial slate, call (214) 612-0003 without delay and speak with experienced Irving bankruptcy attorney Richard Weaver.