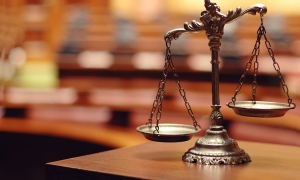 Credit cards are marvelously convenient, but with their high interest rates, they make it a little too easy to pile up debt. If you are in or near Cedar Hill, and if you've compiled more credit card debt than you will ever be able to pay, discuss your credit card debt relief options with experienced Cedar Hill credit card debt relief attorney Richard Weaver. For nearly three decades, we've been providing bankruptcy assistance and helping clients get the credit card debt relief they need.
IS BANKRUPTCY THE BEST OPTION?
You have several options, including bankruptcy, for reducing or eliminating credit card debt. Credit card debt may be discharged by filing for Chapter 7 bankruptcy. If you are not eligible for Chapter 7, you may file for Chapter 13 bankruptcy, which consolidates credit card debt and other debt into a realistic payment plan. You also have alternatives to bankruptcy. Debt settlement, for example, is direct negotiation with creditors to reduce your debt, usually in exchange for a partial payment. Credit card debt can often be settled through direct negotiations, making the bankruptcy process unnecessary. Cedar Hill credit card debt relief attorney Richard Weaver can help you determine if filing for bankruptcy is or is not your best option for resolving credit card debt.
USE CAUTION WHEN SEEKING DEBT RELIEF
You have probably seen commercials for debt consolidation services. It's unlikely these services can help you with any significant debt relief, but an experienced debt attorney can help you with realistic, proven, and legal debt relief methods. Richard Weaver will personally handle your debt negotiations in Cedar Hill or anywhere in the state of Texas. We work with all parties involved to bring your credit card debt situation to its best possible resolution. Contact Richard Weaver to schedule a consultation with an experienced Texas debt lawyer by calling (214) 463-2200 without delay.