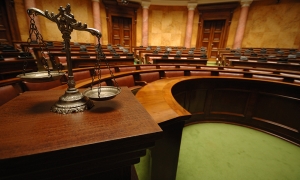 In Texas, your home is your castle. Receiving a foreclosure notice is an unsettling experience, but in the Cedar Hill area, help for homeowners threatened with foreclosures is a phone call away. Cedar Hill foreclosure attorney Richard Weaver can help you stop foreclosure in several ways. The foreclosure process may take several months, giving you time to work with a good foreclosure attorney and to decide on a plan to save your home. If you are behind on mortgage payments, several of the alternatives are selling your home, filing for bankruptcy, or negotiating a loan modification. For a loan modification to succeed, it has to appeal to your lender, but with an experienced Texas foreclosure attorney on your side, you may be able to restructure your mortgage and avoid foreclosure.
TWO MORE OPTIONS
If your lender denies your request for a loan modification, other options you may consider include a short sale or a deed-in-lieu of foreclosure. A short sale is when a homeowner sells to a third party for less than the debt amount remaining on the mortgage. In a short sale, the lender agrees to accept the sale proceeds in exchange for releasing the lien on the property. If you are unable to sell your home, another possible way to prevent foreclosure is a deed-in-lieu of foreclosure. With a deed-in-lieu of foreclosure, the homeowner transfers the property title to the the lender in exchange for a release from the mortgage obligation.
THE BANKRUPTCY OPTION
When you file for Chapter 7 bankruptcy, you get immediate relief from debt collection including efforts to foreclose on your home, but that's rarely a final or satisfactory solution. A Chapter 13 bankruptcy is more ideally suited to stop a foreclosure, because you'll be able to catch up on past due mortgage payments and fix the mortgage default. Cedar Hill foreclosure attorney Richard Weaver can help homeowners avoid foreclosure and can recommend the option that's in your own best long-term interests. Hope for homeowners is right here. Call Richard Weaver without delay at (214) 463-2200, and get the help you need to protect your home.