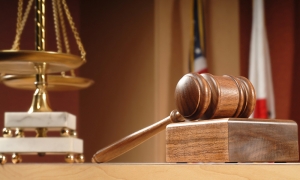 The United States is famous as the place where everyone gets "one last chance," and your right to declare bankruptcy in this country is written directly into the U.S. Constitution. Giving honest debtors a fresh start is the aim of Texas bankruptcy laws, and if your debts are surpassing your ability to pay them, declaring bankruptcy is something you should consider. To learn more about the bankruptcy process in Texas and alternatives to bankruptcy, speak promptly with experienced Keller bankruptcy attorney Richard Weaver. For nearly thirty years, we have represented clients who are fighting with debt and need bankruptcy help in the Keller area and across the state of Texas.
WHAT BANKRUPTCY DOES
A Chapter 7 bankruptcy will discharge unsecured debt – the debt you owe on your mortgage, vehicles, credit cards, and medical bills. A Chapter 7 bankruptcy in most cases does not discharge student loans, tax debts, or any fines or fees owed to a civil or criminal court, but there are some exceptions, particularly if you face serious financial hardship. A Chapter 13 bankruptcy creates a realistic payment plan that lets you catch up on your debts over three to five years. Bankruptcy can give you a fresh financial start, but not magically or instantly. It takes at least several years to rebuild your credit after bankruptcy, and it also takes patience and discipline. You'll have to pay all of your bills on time, save something each month, and stick to a budget.
THE FIRST STEP IS A PHONE CALL
Bankruptcy will immediately and negatively impact your credit score, but otherwise you'll have a fresh financial start after bankruptcy, and you'll create the opportunity to rebuild your credit and finances. Getting back on track financially isn't easy, but you can do it with the advice and services of experienced Keller bankruptcy attorney Richard Weaver. If debt is keeping you down, call us at (817) 369-5200 to arrange a consultation. The first step toward your fresh financial start is one phone call away.