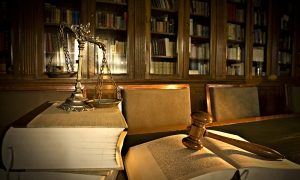 In the last several decades, thousands of families in Texas and across the United States have lost their homes to foreclosure. However, there's hope for homeowners and families who are having trouble with mortgage payments in or near Keller. You can obtain foreclosure help and advice at once by speaking with experienced Keller foreclosure attorney Richard Weaver. After carefully reviewing your financial circumstances, a good Texas foreclosure attorney can outline the steps you will need to take to avoid foreclosure.
WAYS TO AVOID FORECLOSURE
There are a number of way to avoid the foreclosure process. The way that is best for you will hinge on a number of factors. If you want to stop foreclosure, your best options are usually a loan modification or a Chapter 13 bankruptcy. Richard Weaver can handle your bankruptcy petition or negotiate directly with your lender to seek a loan modification plan that will work for you. Other options to prevent foreclosure include a Chapter 7 bankruptcy, a short sale, or a deed-in-lieu of foreclosure. Obviously, a short sale will mean saying goodbye to your home. A deed-in-lieu of foreclosure transfers the ownership of your home to the lender.
HELP IS A PHONE CALL AWAY
Do not panic if you receive a foreclosure notice in the Irving area, because help for homeowners is only a phone call away. Whether you want to keep your home or merely avoid having a foreclosure on your credit report, let us help. If your home is at risk of foreclosure, call (817) 369-5200 to arrange a consultation with experienced Keller foreclosure attorney Richard Weaver. We return your calls promptly and extend every professional courtesy to each and every client. For almost thirty years, Richard Weaver has advised and represented homeowners facing the foreclosure process in Keller and across the state of Texas. Let us advise and represent you.