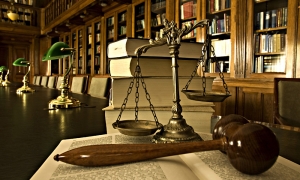 Although the economy has improved recently, many families in Texas and across the United states are still struggling with debts and mortgages. Receiving a foreclosure notice is unpleasant, to say the least, but in the McKinney area, help for homeowners fighting foreclosures is at your fingertips. Let experienced McKinney foreclosure attorney Richard Weaver explain the various ways that you can prevent foreclosure. If you've missed some mortgage payments and foreclosure is imminent, call Richard Weaver at (469) 215-2300 to discuss your legal options and rights as a homeowner with an experienced Texas foreclosure attorney.
OPTIONS FOR PREVENTING FORECLOSURE
The foreclosure process takes at least several weeks and usually a couple of months, so you'll have time to decide how to avoid foreclosure – provided you act promptly. If you are behind on mortgage payments, the usual options are filing for bankruptcy, selling the home in a short sale, or negotiating a loan modification. A loan modification agreement has to be acceptable to your lender, but a good foreclosure attorney might be able to negotiate an agreement on your behalf. If you choose to file for bankruptcy, you'll get an immediate reprieve from a mortgage lender's efforts to foreclose on your home. With the short sale option, you will avoid bankruptcy and foreclosure, but the home will no longer be yours. One other possible way to stop foreclosure, a deed-in-lieu of foreclosure, transfers title of the property to the lender.
WE HELP HOMEOWNERS
McKinney foreclosure attorney Richard Weaver can recommend the option for stopping a foreclosure that's in your own best long-term interests. Hope for homeowners is right here. For almost three decades, Richard Weaver has helped homeowners avoid foreclosure in McKinney and across Texas. If you are facing foreclosure right now, call us without delay at (214) 463-2200, and speak to an attorney who can help you save your home.