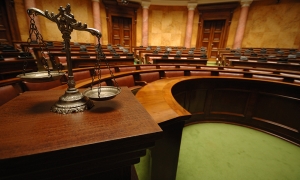 Foreclosure still happens far too frequently in Irving, throughout Texas, and across the country. No homeowner wants to see a foreclosure process begin, but with the help of experienced Irving foreclosure attorney Richard Weaver, you can fight foreclosure, and most homeowners in and near Irving will be able to avoid it. Legal advice and help for homeowners fighting foreclosures is right here. Every case is different, but an experienced Irving foreclosure attorney can recommend the best strategy to prevent foreclosure in your own situation. The most common tactics to stop foreclosure include:
Chapter 7 bankruptcy
Chapter 13 bankruptcy
deed-in-lieu of foreclosure
short sale
loan modification
WAYS TO AVOID FORECLOSURE
When you petition for a Chapter 7 bankruptcy, you immediately get a reprieve from debt collection efforts including mortgage lenders' efforts to foreclose on your home. With a Chapter 13 bankruptcy, you can probably keep your home, and you'll be able to catch up on your mortgage payments over a specified length of time. A Chapter 13 bankruptcy also provides immediate legal relief from collection efforts.
A deed-in-lieu of bankruptcy transfers ownership to the lender and releases you from the mortgage obligation. A short sale sells the home for an amount less than the mortgage balance but releases you from the mortgage obligation if the lender agrees. A further alternative to avoid foreclosure is to seek a loan modification. A Texas foreclosure attorney may be able to stop some foreclosures by negotiating a restructuring of the mortgage.
HELP IS HERE NOW
If you receive a foreclosure notice in the Irving area, do not panic. Hope for homeowners is just a phone call away. Immediately contact experienced Irving foreclosure attorney Richard Weaver. Call us at (214) 612-0003 and get the help you need to save your home. Richard Weaver represents the interests of homeowners in Irving and across the state of Texas. If you are a homeowner facing foreclosure, the help you need is here now.