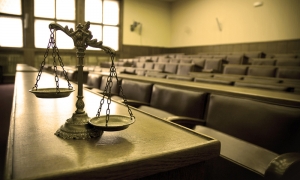 Credit cards are convenient, but for some of us, credit cards and their high interest rates make it a bit too convenient for debts to pile up. Some consumers find themselves with more credit card debt than they'll ever be able to repay. In or near Garland, if you have more credit card debt than you can possibly deal with, speak at once to experienced Garland credit card debt relief attorney Richard Weaver to review your credit card debt relief options. Depending on your situation, declaring bankruptcy might be one of those options. An experienced debt attorney can help you make the right choices to resolve your credit card debt.
WHAT'S RIGHT FOR YOU?
One of the alternatives to bankruptcy is debt settlement, that is, directly negotiating with credit card companies to reduce your debt. The goal is to have the creditor forgive some of the debt and accept a partial payment. A good debt lawyer can often help consumers settle credit card debt through debt negotiation. Usually, credit card debt can also be discharged through Chapter 7 bankruptcy. If you are not eligible to file for Chapter 7, you may file a Chapter 13 bankruptcy, which puts your credit card debt and other debt into a single, realistic payment plan. How can you know if bankruptcy or debt negotiation – or some other option – is right for you? Garland credit card debt relief attorney Richard Weaver can help.
BE CAUTIOUS
Credit counseling and debt consolidation firms do not offer legal counsel and probably can't offer any significant help with debt relief. You could end up losing even more. Let a credit card debt relief attorney help you obtain credit card debt relief by helping you with realistic, legal debt relief methods. Experienced bankruptcy attorney Richard Weaver can negotiate debt on your behalf or offer bankruptcy advice and help you file for bankruptcy. Your lawyer will work with everyone who's involved to reduce your credit card debt and your other debts. Call Richard Weaver promptly to arrange an appointment for credit card debt relief. In the Garland area, call (972) 616-4444.