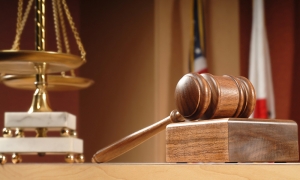 If your debts have spiraled out of control and you are being sued by a creditor, you must retain legal representation immediately. You only have twenty days to respond to a creditor lawsuit in Texas, and when a creditor lawsuit has been filed, your personal property and assets will be at risk. If you ignore the lawsuit and do not respond in twenty days, a Texas court can enter a default judgment against you. If a creditor sues you or if a creditor lawsuit is imminent, consult at once with experienced Garland debt relief attorney Richard Weaver.
BANKRUPTCY IS AN OPTION
The best way to stop a creditor lawsuit is to file for bankruptcy protection. Upon filing for Chapter 7 bankruptcy or Chapter 13 bankruptcy, an automatic stay will go into effect stopping all creditor lawsuits and other creditor harassment. Hinging on the facts of the case and the details of your debt, filing for bankruptcy may or may not be the best way for you to respond to a creditor lawsuit. After you consult with experienced Garland bankruptcy attorney Richard Weaver, and after that attorney has examined your situation, you'll be able to make an informed choice about a creditor lawsuit and the best way to respond.
SOUND LEGAL ADVICE ABOUT LAWSUITS
If a creditor sues you, you may have legitimate legal defenses, and your attorney may recommend contesting the lawsuit. Like everything in law, it depends on the specific facts and details. If you answer a lawsuit by declaring bankruptcy, the lawsuit comes to a halt as soon as a Texas bankruptcy court accepts your personal bankruptcy petition. Get the bankruptcy advice and bankruptcy help you need – without delay – if you are sued by a creditor in the Garland area. Arrange to speak with experienced Garland debt relief attorney Richard Weaver at (972) 616-4444. If a creditor is suing you, remember, you have only twenty days to respond, so call for legal help now.