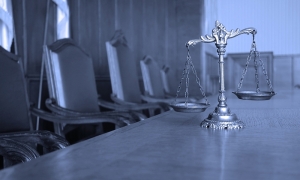 Filing for bankruptcy has a number of advantages and disadvantages. Your credit rating will take a serious hit if you file for bankruptcy, but that may be worth having your debt situation resolved. Before you decide on declaring bankruptcy, you should be aware of the steps you can take to avoid debt in the future and to improve your credit rating after a bankruptcy. In the Garland area, if your debts are defeating you, discuss your bankruptcy options and the alternatives to bankruptcy right away with experienced Garland bankruptcy attorney Richard Weaver.
WHAT WILL BANKRUPTCY DO?
It takes patience and time after a bankruptcy to reestablish your credit and finances, but the guidance of an experienced bankruptcy attorney will help. After a bankruptcy, you'll have a fresh start, but with a low credit rating. The first step is to save money each month and eliminate impulse purchases. Calculate a monthly budget and stick to it. Consider acquiring a secured credit card from your bank as a credit-building strategy. You create an account for the card and make deposits into the account; the card's limit is the account's balance. Also consider obtaining a small bank loan with a trustworthy co-signer, and then repaying the loan right away to help reestablish your credit.
HELPING YOU START ANEW
Bankruptcies are for hard-working, responsible people who have made financial mistakes. It gives them a clean slate and lets them reestablish their credit and finances. If you are struggling against debt – and losing that struggle – an experienced bankruptcy lawyer can guide you through the bankruptcy process and offer you practical bankruptcy advice. For sound legal advice regarding debt relief and life after bankruptcy, speak with experienced Garland bankruptcy attorney Richard Weaver. Call (972) 616-4444 promptly to arrange a consultation. Richard Weaver provides bankruptcy assistance to consumers in Garland and across the state of Texas.